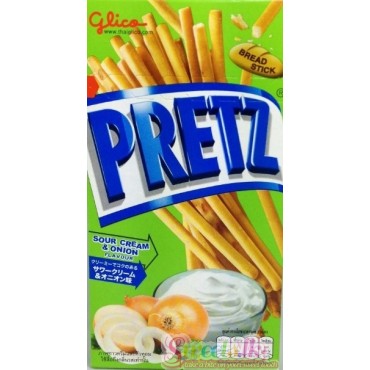 View full size
Remove this product from my favorite's list.
Add this product to my list of favorites.
Pretz Sour Cream & Onion Flavoured Biscuit Sticks
Biscuits & Cookies
by
Yum Yum Fine Foods
Out of stock
Glico Pocky Snack Bread Stick Biscuit Pretz Sour Cream & Onion Flavour
Weight: 39g
Rs. 250.00
( Rs. 250.00 per 1box )
Delivered in
:
1 - 2 Working Days ( only Monday to Friday )
Delivery areas

-

Only Colombo 1 - 15

.

For Sameday Delivery have to place Orders Before 10.00AM & May Vary Depending on Preparation Time.

Prices:

Listed price may vary from the shop price.
Glico Pocky Snack Bread Stick Biscuit Pretz Sour Cream & Onion Flavour
Weight: 39g
13 other products in the same category: