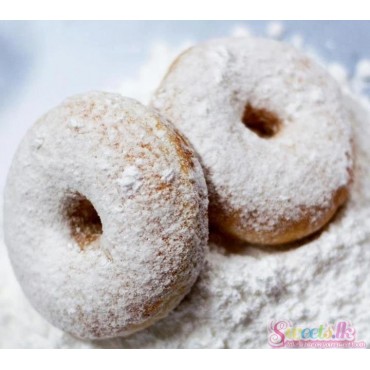 View full size
Remove this product from my favorite's list.
Add this product to my list of favorites.
Sugar Rush Donut (6 pcs pack)
Donuts
by
Gonuts with Donuts
Available
A donut covered with icing suger to give you a suger rush

Donuts in a variety of flavors. You can choose 6 / 9 pack in this flavor or mix up with your own custom selection.
Minimum order is a 6 Pack
Available in 6 Pack / 9 Pack custom selection with Go Nut range.
Rs. 1,200.00
( Rs. 1,200.00 per 6 pcs )
Delivered in
:
1 - 2 Working Days ( only Monday to Friday )
Delivery areas

-

Only Colombo 1 - 15

.

For Sameday Delivery have to place Orders Before 10.00AM & May Vary Depending on Preparation Time.

Prices:

Listed price may vary from the shop price.